A major shift away from Yel­low Pages adver­tis­ing is tak­ing place
When is the last time you picked up the phone book to look up a busi­ness in the yel­low pages?  Even in small town Amer­ica, it is just too easy to use your favorite search engine to search online with your com­puter or smart phone.  Propane mar­keters have been slow to shift from Yel­low Pages adver­tis­ing.  For decades Yel­low Pages has been what made the phone ring in propane offices across the coun­try.  Most mar­keters did post an oblig­a­tory web site a few years back when it seemed to be the thing to do to keep up with com­peti­tors, but most looked at it as an addi­tional mar­ket­ing expense rather than an even­tual replace­ment for their time hon­ored friend, the Yel­low Pages.
My, how times have changed.  Many propane mar­keters are now cut­ting Yel­low Pages back to min­i­mum lev­els or doing away with that form of adver­tis­ing alto­gether.  They are invest­ing some of those sav­ings into updat­ing their web sites because more leads and con­tacts are being gen­er­ated from that source, includ­ing the phone calls that Yel­low Pages used to attract.
In my work with the National Propane Gas Asso­ci­a­tion (NPGA) Bench­mark­ing Coun­cil, I am a facil­i­ta­tor for one of the 9 groups of mar­keter mem­bers. My group of 13 mem­bers had decided to bench­mark their com­pa­nies' web sites and learn more about social media.  Ben Gutkin from Warm Thoughts Com­mu­ni­ca­tions, www.warmthoughts.com, was brought in to put on a one-and-a-half day web site eval­u­a­tion work­shop for our mem­bers.  Each mem­ber reviewed their own web site and stud­ied other mem­bers' web sites prior to the meet­ing so all could be active par­tic­i­pants in the eval­u­a­tions.  Ben per­formed an excel­lent and insight­ful eval­u­a­tion of each web site with the mem­bers pro­vid­ing input along the way.  The eval­u­a­tions were inter­est­ing, edu­ca­tional, and some­times bru­tally honest.
The review included the home­page, over­all design, con­tent, and archi­tec­ture.  Ana­lyt­ics or mea­sure­ments of effec­tive­ness were reviewed with mem­bers who were sub­scribed to such ser­vices (highly rec­om­mended).  The home­page is the most crit­i­cal com­po­nent of the web site.  You have an aver­age of 3 sec­onds to make the right impres­sion on vis­i­tors or they will switch their search to your com­peti­tors' sites.  Some of the more impor­tant ques­tions that need to be answered on your home­page are:
• Does the site have the prod­ucts and ser­vices I'm look­ing for?
• Does the com­pany ser­vice my area?
• Are they some­one I want to do busi­ness with?
• How do I con­tact them?
In other words, do the vis­i­tors know what you want them to do, and have you given them a rea­son to do it?
Your phone num­ber needs to be promi­nent on your home­page.  For those propane com­pa­nies that have call cen­ters answer­ing most cus­tomer and prospect calls, it is more impor­tant to have added fea­tures on your web site such as new cus­tomer sign up and auto­mated bill pay­ing.  These fea­tures help to make up for the per­ceived short­com­ings of call cen­ter performance.
Those com­pa­nies that have local field offices answer­ing the calls find that extra fea­tures on the web site are use­ful but not as impor­tant as a friendly knowl­edge­able local voice walk­ing the caller through the process or invit­ing them in to han­dle in person.
In either case, the phone num­ber is a crit­i­cal part of your web site home­page.  It is impor­tant to pro­mote your web site to draw vis­i­tors.  Your web site is an afford­able way to give vis­i­tors rea­sons to call you. That is why web sites are replac­ing Yel­low Pages in mak­ing the phone ring in your office.
The work­shop also included an update on how social media can fit into a propane retailer's mar­ket­ing plans.  The mes­sage here is that social media will become an impor­tant fac­tor in propane mar­ket­ing in the future but don't go there until your web site is oper­at­ing at peak per­for­mance and you have a plan to keep it that way.  Social media is to web sites what web sites were to Yel­low Pages five years ago.  The mar­ket­ing change cycles are get­ting shorter as elec­tronic media inno­va­tion leaps for­ward.  Make sure your 2012 mar­ket­ing plan is not look­ing too "Yel­low" around the edges.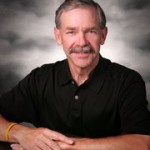 Tom Jaenicke is the owner of ATomiK Cre­ative Solu­tions, LLC, a com­pany that pro­vides mar­ket­ing ser­vices, train­ing, tech­ni­cal advice, and busi­ness devel­op­ment assis­tance, pri­mar­ily to the propane indus­try.
He can be reached at 810 252‑7855 or Con­tact Tom.